NOT SO RECENT REVIEWS!!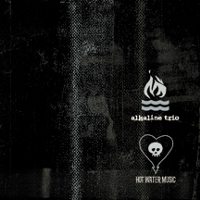 ALKALINE TRIO &
HOT WATER MUSIC
Split EP
JADE TREE RECORDS
SCORE: 4/5
I love these two bands and this split release certainly did not disappoint. The 4 new songs by both bands (2 each) are excellent and certainly remind me why I like these bands in the first place. Alkaline Trios cover of Rooftops is superb and HWM also do Alkaline Trios radio and bleeder a lot of justice. These two bands are recently becoming very popular and just one listen to this record will tell you why. Definitely worth getting.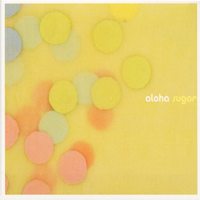 ALOHA
Sugar
POLYVINYL RECORDS
SCORE: 4/5
This album is so intriguing it is unbelievable. One thing is for sure, these guys can play. I do not even know how to describe these guys and that is always a good thing. With so many bands these days sounding the same it is a welcome surprise to get something like this. Sure its rock, but the whole style in which its done can only be described as Aloha style. It has bass, drums, guitar and a vibraphone, all working together in perfect harmony. The style is kinda mathy and off-beat in places, but the songs seem quite poppy, yet have a very dark relaxing undertone. This is well worth checking out, not only because it is amazing music but because it is something new. This album will reawaken your appreciation of music. The reason why I would not give it a 10 out of 10 is because it gets a bit too weird for me at times, but then, how can that be a bad thing?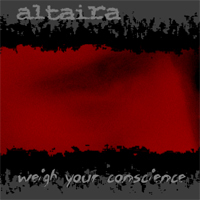 ALTAIRA
Weigh Your Conscience
ATTENTION DEFICIT DISORDER RECORDS
SCORE: 5/5
The first release from these San Diego punk rockers and let me tell you, punk has never sounded so good! I am so sick of hearing band after band who just try to sound a certain way, it nearly always sucks and just comes off really contrived. Finally, we have a quality punk band coming onto the scene. These guys are intense, well actually no, I dont know these guys(!), but their music is definitely intense! This album just screams passion, energy and emotion. How to describe them? Well, I would have to say something like Hot Water Music and a mellower Avail. From start to finish this album is just amazing, and the riffs are so class! These guys are just gonna gotta get huge, well, at least for does who truly appreciate punk and dont wanna hear punk bands with rejected Boy Band Singers! Do yourself a favour and listen to this. Its a classic and one of the best albums Ive heard in a while.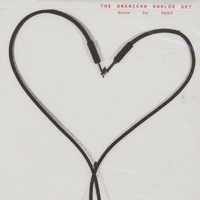 AMERICAN ANALOG SET
Know by Heart
TIGERSTYLE RECORDS
SCORE: 4/5
I made the journey to Mertylville to see these guys, and what I saw was a very pleasant brand of understated and quirky pop. Thankfully, their sound transfers very well onto record, and this collection of songs has a certain attraction thats hard to pin down. I think that for me its the fact that simple pop songwriting can still hold so much appeal, as the gorgeous The Postman displays here. A wide array of additional instruments are used to here, but it all boils down to the same thing: an impressive sense of what makes a good tune. Just listen to We are Computerizing And We Just Dont Need You Anymore for an example of this bands unique charm. (Alan)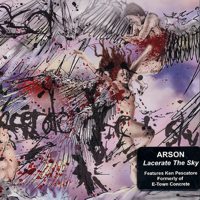 ARSON
Lacerate the Sky
RESSURECTION AD RECORDS
SCORE: 4/5
This band features Ken from E-Town Concrete, but its safe to say Arson dont sound much like the E-Town gang. Whatever you say, this band is Death Metal, pure and straight. Its got widdly solos, thundering double bass drumming Hell, the cover even depicts angels being slaughtered! But dont think this is a bad thing. I really liked this record. It proved to be the perfect soundtrack to a pissed off mood, as the band express untold amounts of aggression, without falling into the pretentious pitfalls of conventional death metal. Fourth track My Empty Grave is one of the most brutal things Ive heard in a long time, and this is an atmosphere that is kept throughout the album. If you like heavy stuff then this is for you.
(Alan)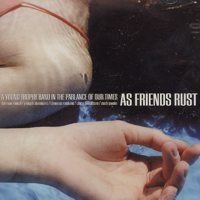 AS FRIENDS RUST
A Young Trophy Band...
DEFIANCE RECORDS
SCORE: 3/5
Ordinarily, this kind of music wouldnt be my kind of thing, so perhaps Im not the best person to be reviewing this; but I must admit that after a few listens some of it did grow a little on me. To these ears, AFR sound like a mix of Hot Water Music and the hardcore gruffness of 59 Times The Pain. Like I said, not my thing, but there is still some good stuff here, such as 3rd track Temporary Living. I am certain this would be very popular, as they have the catchiness and certainly the talent. Its just a little generic for my tastes.
(Alan)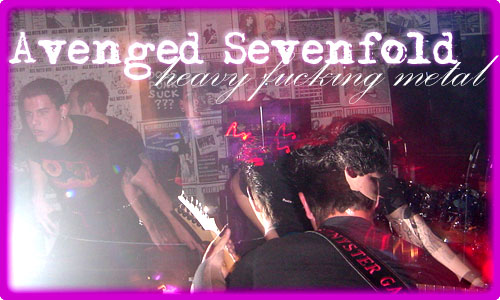 AVENGED SEVENFOLD
Sounding the Seventh Trumpet
HOPELESS RECORDS
SCORE: 4/5
I love these guys. This is a another great release from Avenged Sevenfold, full of everything a punker, a metaler, a hardcore kid and even an emokid could want. These guys are certainly not afraid to mix it up. Great singing (mostly shouting), great riffs and amazing drumming makes this album an instant classic. If one had to compare these guys to someone they would throw in Thrice, Darkest Hour, Ten Foot Pole and Bon Jovi!!! Sound surprised? Just wait till you hear it! It fuckin rocks and being honest I cant stop listening to it at the moment!


BOTCH
An Anthology of Dead Ends
UNSIGNED
SCORE:4/5

Well, there is no denying it, Botch will definitely be missed. This ep, Botchs final serving is yet another well-crafted masterpiece that only Botch is capable of. Trying to explain Botchs sound I guess is quite difficult, but I guess everyone has heard them at this stage! If you havent they are in the same category as early Cave-In, Converge etc. My criticism of this ep, if its a criticism at all is that it is only an ep and is therefore too bloody short! The only thing which I will mention is that this ep really only has 3 typical Botch songs, these ones being slightly more straightforward those on We Are the Romans. Of course, that what makes Botch so great in my opinion, a willingness and a great ability to diversify and experiment.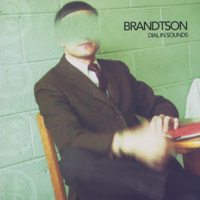 BRANDSTON
Dial In Sounds
DEEP ELM RECORDS
SCORE: 4/5
I had the pleasure of seeing this band last summer on their brief European tour with Unwed Sailor and let me tell you, they do not disappoint. This band is excellent and miles ahead of other bands that try and play the typical emo sound. Dual vocals, great guitar riffs and excellent lyrics make this album one of my current favourites and certainly surpasses any of their previous material, difficult for a band of this calibre. Brandtson are improving all the time and this record definitely shows that. Buy this album if you want to hear what real emo sounds like.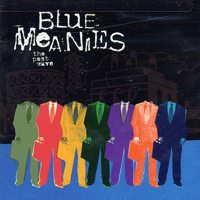 BLUE MEANIES
The Post Wave
THICK RECORDS
SCORE: 3/5
I was really looking forward to getting this cd because I had heard some of their earlier stuff before and I thought it was rockin. When I first played this cd I was shocked and actually had to check if I had put the right cd in the player. Sure it was skapunk but this album was in no way reminiscent of their earlier stuff. The singing style has completely changed (kinda like Johnny Rotten (Sex Pistols)) and they have gotten a lot poppier, albeit in an unusual way. The thing is though, I said Id give this cd a chance and now I find myself singing along in places! I must say that some songs are really lacking but there are plenty of classics such as lose your mind, lay it out, and all the same to make up for that. Overall not a bad effort, but Id have rathered if they kept to their earlier sound, but I guess a band has always got to try new things right?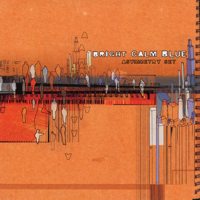 BRIGHT CALM BLUE
Dial In Sounds
DEEP ELM RECORDS
SCORE: 5/5
What a fuckin classic this album is. Ten out of ten, hands down. How to describe this band? Well, these guys cannot be described that easily. I guess they are a mathrock band due to all the time changes and off beat riffages. However leaving it at that would only sell them short. Couple their musical intelligence with some of the most intelligent lyrics you have heard and you are not even close. These guys remind me a bit of early Milemarker and At The Drive In in places. Divot records are bringing out some amazing stuff these days days and Bright Calm Blue are certainly one of the reasons. This album is raw, emotional and intense, yet so endearing and almost seductive at the same time. Do yourself a favour and listen to this honey.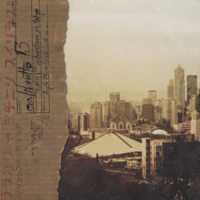 CALIBRETTO 13
Adventures in Toyko
TOOTH AND NAIL RECORDS
SCORE: 4/5
This album is definitely something different and certainly not what I expected from Tooth And Nail. To be honest I was pleasantly surprised. How do I describe these guys? Well, for one theyre very politically minded and topical which I quite like in a band. If you are gonna sing why not sing about something worthwhile eh? I guess they are punk but theres no distortion on this album. Its fast paced acoustic stuff with equally fast drumming and some really cool baselines, almost country/trad style in a very punk way. Really melodic stuff and some great sing along lyrics. For example: feed us lies and greed and garbage on the radio, there is better music out there but you dont want us to know! Go advertise through mainstream movies, show off your logos, stick it to some dumb pop superstar that everybody knows, totalitarian America, thats just how it goes! There is also a bit of harmonica in this and they slow it down quite nicely at times. This album is really cool and I would definitely check it out.



CAPTURE THE FLAG
Start From Scratch (time=33.42)
GOKART RECORDS
SCORE: 5/5
Yep, I had heard a lot of good things about this band and this album speaks for itself; in your face punk rock with passion, melody, and Van Halen Bandanas! You might think Im messing but I assure you im not! These guys have written a great punk album but intertwined with some killer riffs and solos. In fact the riffs remind a bit of Grade/Iron Maiden believe it or not. And when I say something reminds me of Grade or Iron Maiden that is certainly a good thing. Thing is though, with this band, it is more than evident that they are capable of a host of different styles and sounds with a host of different tempo songs, melodies and lyrical plots. This is a fresh punk album, uncontrived and truly enjoyable. It is rare to be able to listen to a full album from start to finish and enjoy every bit of it. Well Capture the Flag has enabled me to do just that. Cant wait to hear what these guys being out next! .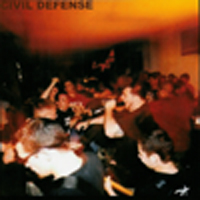 CIVIL DEFENSE
S/T MCD
STRIVING FOR TOGETHERNESS RECORDS
SCORE: 5/5. Time: 11.25
Ah, finally some refreshing hardcore, old school style. This is fast-paced hardcore and has your typical hardcore shouty parts. The music is very tight and really gets the adrenalin pumping. Plenty of breakdowns too which I really like. So many bands these days seem to try to hard to be different. These guys keep it plain and simple and thats what makes them different and thats why I like them. Not saying that they arent innovative or nothing but its more than obvious that they play what feels right to them and absolutely nothing on this recording appears contrived or unnatural. This is what real hardcore should sound like, angry, pissed off and in yer face! The only thing I dont like about is recording is that it is way too short!.



COHEED AND CAMBRIA
The Second Stage Turbine Blade
EQUAL VISION RECORDS
SCORE:5/5

This is a great debut album by Coheed and Cambria, a truly outstanding mix of emo/post-punk of epic proportions. These guys are not afraid to try different things and this certainly comes across on their album. Musically they remind me a lot of At The Drive In but these guys are slightly more straightforward. One thing I love about this album is the excellent riffs, and I mean that!, heartfelt lyrical emotions, and magnificently tight rhythm section. The vocalist here really knows how to reach those high notes. Its unusual, but it definitely works!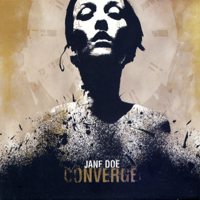 CONVERGE
Jane Doe
EQUAL VISION RECORDS
SCORE:

5/5



This album is a classic. I wouldn't even know where to begin describing it; but let me tell you, it's heavy as fuck and certainly gets the adrenalin pumping. Jacob Bannon has the most amazing voice ever, well, most amazing scream ever, and it suits this fast paced hardcore/metal hybrid perfectly. The lyrics are great, but you'll need a lyrics sheet to read them. Anyone who can make out these lyrics has a fuckin gift! This album has so much energy running through it and what's more, it's the kind of album that grows and grows on you rather unlike a lot of albums that bore you after just 2 or 3 listens. Buy it now! This is pure chaos and yet beautifully done.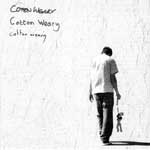 COTTON WEARY
self titled
POSITVE OUTLOOK RECORDS
SCORE: 3/5
I guess the best word to describe this is nice. Think 4Minute Mile era Get Up Kids mixed with the energy of early Saves The Day and youll have an idea of what these boys are like. Its a little light for my tastes, but Cotton Weary certainly have a talent for penning a catchy tune. I couldnt get these songs out of my head all day after listening to this CD! Just check out As We Slide for this bands pure pop sensibilities. I can see this being very popular, if they made a video theyd probably be huge. Perfect for lazy summer afternoons. (Alan)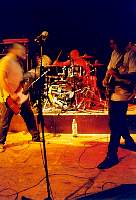 CRAW
Bodies for Strontium 90
HYDRAHEAD RECORDS
SCORE: 4/5
I cannot over emphasise how good this album is. These guys certainly know how to play. The amount of off-beat, fucked-up tunes is unreal. These guys must spend weeks coming up with every song, then the drummers got to kick out a beat that actually works with what, to the normal listener, doesnt work. To someone who appreciates music and likes it heavy then these guys will certainly become your new best friends. Every song here rocks and while they are all in the same style they are all completely different. For musical references check out EsoCharis, Botch, Don Caballero, and early Cave In with a few mellower moments thrown in for good measure. This is not as heavy as I thought, being on Hydrahead and all. Dont get me wrong; its well heavy but youll be pleasantly surprised.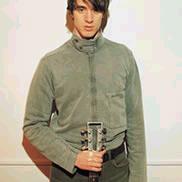 CRITERIA
En Garde
INITIAL RECORDS
SCORE:

5/5

This guy is a genius, plain and simple. I loved his contribution to Cursive, his great stint in the White Octave, and now I get to listen to his amazing new effort: Criteria. You know, this is pretty sad, especially for a guy who runs a crappy ezine, but I didnt even know he was doing this! Well, Ill tell you, this is one of the best surprises ever. What we have here is a classic album done in pure Stephen Pedersen style. If you like either the White Octave or Cursive, you do not wanna let this one slip you by! Pedersons music creativity keeps getting better and better. This guy has gotta explode sometime! Every song is a classic. It is quite simply one of, if not, the best rock album I have heard this year. How could it not be, especially since it features members of Bright Eyes, Desaparecidos and Lullaby for the Working Class! Oh do yourself a favour and buy one of the best rock albums you will ever hear!


(Alan)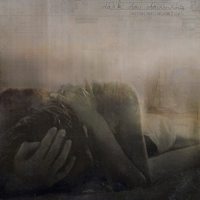 DARK DAY DAWNING
Nothing That I Wouldnt Give
RESSURECTION AD RECORDS
SCORE:

5/5



This is the most frantic Screamo band Ive ever heard! I was like an excited little kid when this came in the post. Id read about DDD and thought they sounded like my kind of thing and boy, was I right If youve ever wondered what Dillinger Escape Plan would sound like if they went Emo, then this is it - no joke! This band is insanely dynamic, while conveying emotion that Ive rarely seen in the past. Forget anything you thought you knew about Emo and start taking it seriously again when you listen to this record. Comparisons run along the lines of Drowningman & On The Might Of Princes, but a thousand times darker and more off-the-wall. Of all the promos Ive ever received this is probably my favourite. Amazing.


DAY OF CONTEMPT
Apathy and Exhaustion
GOODLIFE RECORDINGS
SCORE:4/5

This is a really cool cd and walks the line between quality hardcore, metalcore and emo (only in very few places mind you!). It reminds me a lot of Earth Crisis but with some mellower parts. One great thing about this band is that their songs are fresh and uncontrived like so many other bands in this genre. They have some great slow metallic riffs, pure breakdown style. You know, whats even more interesting about this band is that they are actually from Australia. Well, to tell the truth, these guys do this shit better than a lot of their American counterparts. Definitely want to hear more from these guys. Rockin stuff altogether,.



DEAD POETIC
Four Wall Blackmail
SOLID STATE RECORDS
SCORE: 4/5
This is a typical emo/emocore band along the lines of Thursday with the same soft/loud dynamics and melodies, but in a way, done in their own style. Every song on this album is great, but the ones that really stand out are burgundy, A green Desire and Ollie Otson. The vocals are excellent and there is some great musicmanship. This is emocore done well and if you are into this kind of stuff this is definitely worth having. Its the kinda album you will want to listen to over and over again.



DOGWOOD
Seismic
SOLID STATE RECORDS
SCORE: 4/5
I had heard about these guys before but had never gotten around to hearing their stuff. Well, let me tell you, Im much pissed off for not having heard this shit years ago! These guys are real genuine punk with pop sensibilities. In a way they would remind me of a sincere NOFX, in others words, these guys have feeling and spirit (sorry to all those NOFX fans, Im not dissing NOFX, all Im saying is that if you like NOFX you will love these guys!). Part hard-hitting punk, part slow ballad, part mid-tempo, these guys certainly show they are capable of playing many forms of punk, and extremely well in the process. Lyrically, these guys certainly know how to make me think. I love that in a band. I think my favourite song on this album, if I had to choose (no easy task!) would be Conscience in a Cave. All in all, DOGWOOD offers the listener twelve anthemic punk songs, which is a wonderful thing in a generic, mononotous pop-punk scene. These guys remind me why I love Punk in the first place. Thank you DOGWOOD!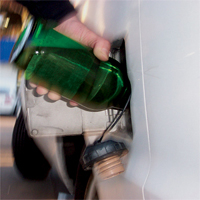 DUKES OF HILLSBOROUGH
If only we had somewhere to go (EP)
ATTENTION DEFICIT DISORDER
SCORE: 5/5
Where the hell is Hillsborough?! I have no idea, but it must be some sort of post-punk haven coz these coz are just superb and one of the most emotionally charged bands I hae heard in a long while. Take early Planes Mistaken For Stars, Six Going On Seven and throw in some elements of Gunmoll and you might get some idea of what these guys are all about. The Dukes are capable of combining melody, beauty and sheer energy and emotion all at the same time. Plus these guys have managed to write some very insightful lyrics, perfect for matching their insightful songs. If only we had someplace to go is the name of this ep, well let me tell you something, these guys are definitely going somewhere!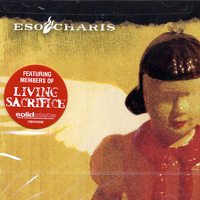 ESO CHARIS
S/T
SOLID STATE RECORDS
SCORE: 5/5
What a fuckin album! These guys rule! This ablum was recorded in 1997 but was brought out on Solid State recently. Oh man, these guys are good. They are as heavy as fuck but are so beautiful at times. This is, in a way pyschocore (ie Botch, Converge, Dillenger Escape Plan, etc.) but they seem to have their own style. The music here is really offbeat in places and the vocals are superb, pure emotional shouting, and the riffs, well they are amazing. Every single song is a classic, no exceptions. The lyrics really surprised me though, I never thought these guys were a Christian band. There is even quotations here from the Gospel: "With our voices we lift up our thanks, please inhabit our praise, Jesus, you are worthy". The lyrics are really thought provoking and certainly make you think about where we are going as a race. Even if you dont listen to the lyrics you will still love this album.Its nothing short of amazing, and remember, it was done 6 years ago!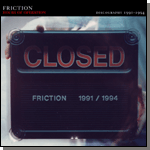 FRICTION
Hours of Operation
Discography 1991 - 1994 2CD
POLYVINYL RECORDS
SCORE:3/5
I cannot believe that all these songs were written about 10 years ago. This is a band that has had such a massive impact on the whole postpunk genre. Obviously there are immeadiate comparisons with Braid and Hey Mercedes, primarily because Bob Nanna was in Friction as the drummer, and singer. So let us talk about this album. Well, the quality is obviously not the best but is still satisfactory. I guess this is poppunk/postpunk with obvious emo signatures. The songs are pretty good. Great melodies, loads of start-stops and great drumming. The thing is though and this is really weird. This has all been done. But only done in the last few years. If you want to hear this stuff in its originality then you have to give this a listen. Any fans of Hey Mercedes or Braid must own it. No excuses! Anyone interested in postpunk should own this too. You will be amazed how similar it sounds to so many of todays top postpunk/emo bands.Another incentive for you is that there are 32 songs on this album, all for the price of 1 cd!



FURTHER SEEMS FOREVER
How to Start a Fire
SOLID STATE RECORDS
SCORE: 4/5
Initially, to be honest I was a little disappointed as I was expecting another The Moon is Down. Although, there are a lot of similarities between these two albums, there are a number of differences as well. But since when should one assume a difference to be bad? Thing is, one can easily argue, different = progression, and I certainly like the way this band has progressed since their last full length. For starters I will say that the musical genius of this band has showed no signs of letting up; beautiful melodies are still commonplace, the singing is still great, even after the departure of a certain guy! (DASHBOARD CONFESSIONAL), and complicated, yet easily discernable riffs are more than a rarity. Perhaps even throw in a more kind of sing-a-long-a-bility to many of their tunes. This album is not as full-on as their last album and does get more mellow in places, but if you like quality indie/emo, then this is certainly your thing. Looking forward to hearing this great bands next offering.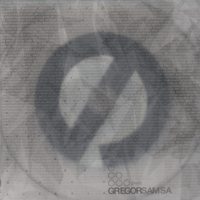 GREGOR SAMSA
Dial In Sounds
IODINE RECORDINGS
SCORE: 4/5
This is something which I certainly did not expect from Iodine Records who put out some great rockin stuff. This ep is relaxed, almost like a journey to a far away land which you will want to visit time and time again. These guys are, in effect, a rock band but keep things so mellow with beautiful harmonies, superbly complimented by wonderful vocals, both a guy and a girl. Things remain typically mellow but sometimes this is interrupted by energetic tempo changes. This is a beautiful ep and well certainly evoke a feeling of serenity within the listener. Reminds me a bit of Radiohead, Mogwai, or even DJ Shadow.


HAJIBA
s/t
Unsigned and unfortunately broken up L
SCORE:5/5

Ok, anyone that listens only to punk or hardcore or whatever stop reading now coz you are not welcome!! Anyone that has an open mind when it comes to music, please keep on reading. Ok, this is trad rock. Not like Flogging Molly or Dropkick Murphys, but just tradrock. These guys write the most beautiful songs, so sincere and unwinding with great harmonies. This cd never even made it to being pressed and it is their one and only recording. If you want to hear beautiful Irish music you just have to hear this. Send us an email if you wanna hear em


HAMARTIA
To Play the Part
GOODLIFE RECORDINGS
SCORE:5/5

What we have here folks is an absolute classic. This is one of the best metal/hardcore albums I have ever had the pleasure of hearing, and it just cuts me to learn that these guys split up shortly after giving birth to this masterpiece. Killer riffs, great fast drumming, great energy and some incredibly insightful, heartfelt lyrics. Every single song is amazing, from marrow, right down to the instrumental (seconds) at the end. This album is not all balls out though. There are plenty of occasions where they tone things down, only to pick them up again, leaving you lost in the world of hamartia. If you have never heard of these guys before, I guess they sound like Undying, Unearth, As Hope Dies and even a bit of Iron Maiden thrown in for good measure. Do yourself a favour and get this album! (By the way, the secret track is one of the funniest I have ever heard. This album is worth it for that song alone!)



HARKONEN
Shake Harder Boy
HYDRAHEAD RECORDS
SCORE: 4/5
I like this. I like it a lot. Could one expect anything less from Hydrahead? Harkonen are a rock band if you strip them of all parts. But these guys dont let you see them in this naked form. There is always something going on, always something to keep you interested. Reminiscent of bands such as CRAW and BOTCH, these guys play some extra cool, off-beat riffs with an excellent, and what can be argued, original vocal sound. At times these guys seem to have been listening to CAVE IN Jupiter era as there are a lot of space-y atmospheric sounding tunes aswell. All in all this is a good album. Definitely worth getting your hands on.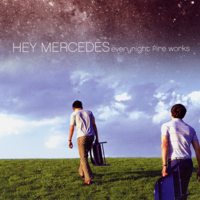 HEY MERCEDES
Everynight Fireworks
VAGRANT RECORDS
SCORE:4/5
If you were one of the many who were disappointed that Braid broke up do not worry coz of 3 of the 4 members of Braid are currently in this band. These guys are good and definitely represent the kinda stuff that Vagrant are bringing out these day. It kinda bored me a bit in places but all in all it is a good album. Fans of the Get Up Kids, Casket Lottery will not be disappointed.

KAOSPILOT
S/T
LEVELPLANE
SCORE:5/5

Oh my god. These guys are one of the most amazing bands I have ever heard, no shit! I mean where do I even begin to attempt explaining how good these guys? Maybe the incredible lyrics? the frantic stylings, the amazing time changes, the excellent tunes, the incredible drumming, the unchartered dedication and commitment of this band? These guys are screamo, thats for sure, but never have a band sounded so sincere. Some bands try screamo coz they want to be heavy, or they wanna be something contrived. Well, these guys are Kaospilot, and this form of music is the only medium that could possibly work for them. It conveys all of their sincerity, honesty and emotions. Each and every song is an absolute classic, and the lyrics are simply amazing. If you wanna hear one of the best albums you will ever hear, get a copy of this. You will not be disappointed! This record is for the love of DIY Punk, is the last line on the inlay card. This is the music that keeps a waning scene kicking and screaming. This band is what punk is all about. Maybe they dont play the alleged style, but they are more punk than 99% of todays so-called punk bands. .


MASTER OF NONE
Departure
UNSIGNED
SCORE:4/5

Ok, lets get things straight, occasionally I get some bands emailing me asking if there is any chance if I could do a review of their cd on this crummy site (I dont know why hehe!). Anyways, Master of None were just one of those bands and let me tell you, this 5 song ep is the best promo I have gotten from any unsigned band, period! I didnt know what to expect from these guys, I truly didnt, but I was pleasantly surprised. This is, in its most basic form, a rock cd. Its not emo, its not post-hardcore, its not indie, its Master None. Master of None do the simple rock song, and they do it oh so well. My favourite song on this ep, and there are a few, would have to be Over, it has pure mix-tape quality if you catch my drift. The reason why I wont give this ep a 10 is quite simple really. I was listening away to this album, being blown away and then I hear the fourth song and I was like uuggghhhh!!! What happened!!!! Then it turns out it was a Radiohead song, a band which I utterly despise!!! So I am deducting 1 mark from these nice guys for choosing a really crappy cover song!!!




NAIAD
Hardcore Emotions (EP)
GOODLIFE RECORDINGS
SCORE: 5/5
I had never heard of these guys before, and I guess I can be forgiven coz they are from Kyoto, Japan and let me tell you something, these guys just rock! This album does exactly what he says on the tin (cover!); its emotional and it sure as hell is hardcore. The only thing though is that not only are these guys capable of playing super intense hardcore (in the vein of Shai Hulud, Hopesfall, etc.) they are also able to write the most beautiful instrumental pieces. I would have thought that these would have acted as fillers on this record but these music pieces are just amazing, reminiscent for me of A Silver Mt. Sion, etc. Anyway, enough of my ramblings, these guys have something wonderful going on and it will be no time before they get the credit that they deserve.


NEGATE
Enemies
GOODLIFE RECORDINGS
SCORE: 4/5
These Belgian guys just keep coming on leaps and bounds! What we have here with this recent release is an excellent fast paced metal album, full of killer riffs, great drumming and great vocals (both sung and screamed). This record makes great driving music, just turn it up and rock out! The reason why I wouldnt give this album a five is simply because I feel the band gets a bit, dare I say, Nu-Metal-y in places and that isnt really to my liking. However, overall this is a great album and fans of fast paced metal should definitely get their hands on this one!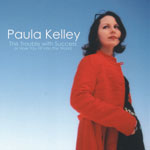 PAULA KELLEY
The Trouble With Success... (50:09)
KIMCHEE RECORDS
SCORE: 5/5
Kimchee Records have yet to disappoint me with a release and this is no exception! Paula Kelley has got the sweetest voice and boy can she sing! This is emotional music with some super pop sensibilities, perfect for sitting down with the girl you love and gazing into each others eyes! But we dont wanna do that now do we?! So yeah, this album is the perfect soundtrack for those star gazers amongst us. It features a host of musicians and a host of instruments providing plenty of variety and aural excitement! Lyrically Paula Kelley plays her heart as an instrument; sincere, curious and down to earth. It is nice to hear a song and know what they were feeling when they wrote it. Paula Kelley has this ability to let the listener in. Do yourself a favour, pull yourself up a chair and listen to this delight of an album! .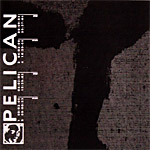 PELICAN
?
HYDRAHEAD RECORDS
SCORE:5/5

Have you ever considered that a guitar could be a paint brush? Well, these guys have managed to show that this is more than possible, and have done it with such style. They have painted incredible musical landscapes, spanning what seems to me, someones entire lifetime. From really, lethargic, monotonous sounds to sharp, heavy, uncontrollable mayhem. This guys are fuckin superb and are one of the few bands I have heard that really awaken my musical senses. Not since Appleseed Cast have I heard a band that just lets it flow. Let me tell you, these guys are a hell of a lot heavier too. They are quite off-beat in places and there are plenty of changes. Dont even ask me to compare them to anyone because they are so unique and fresh. Cant wait to hear what these guys bring us for their next serving.

SIVA
Mosaic of Sleepers
RESTART RECORDS
SCORE:5/5
Time: 38.49
I had been looking forward to getting this for quite some time now and to tell you the truth it was well worth the wait! What we have here is a kind of At The Drive In rock vibe. When I say At The Drive In I mean the obscure lyrics, the energy, the start-stop dynamics and changes, just overall goodness really! Siva are full of fresh ideas and offer the listener an engaging mix of melody and passion. The other thing I love about this band is that everything just flows. This in my opinion is quite difficult when the sound gets off-beat in places, but there is nothing disjointed on this recording. Amazing! Definitely a band to look out for in the future!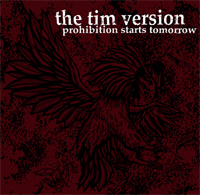 THE TIM VERSION
Prohibition Starts Tomorrow
ATTENTION DEFICT DISORDER RECORDS
score:4/5
Ah! Some good old fashioned politically charged punk rock! Oozing with melody and energy, The Tim Version are the kind of band that lets you know that punk rock in all its essence is still very much alive; as is folk and a bit of ye good ole country music since they throw these in for good measure! These Florida punkers know how to rock and I doubt it will take long before you are raising your glasses and singing along to these fine punk rock songs, that is unless prohibition actually happens! Oh, and just one more thing, the last track on this album will certainly have you smiling!



---